Why quality control shouldn't end at certified organic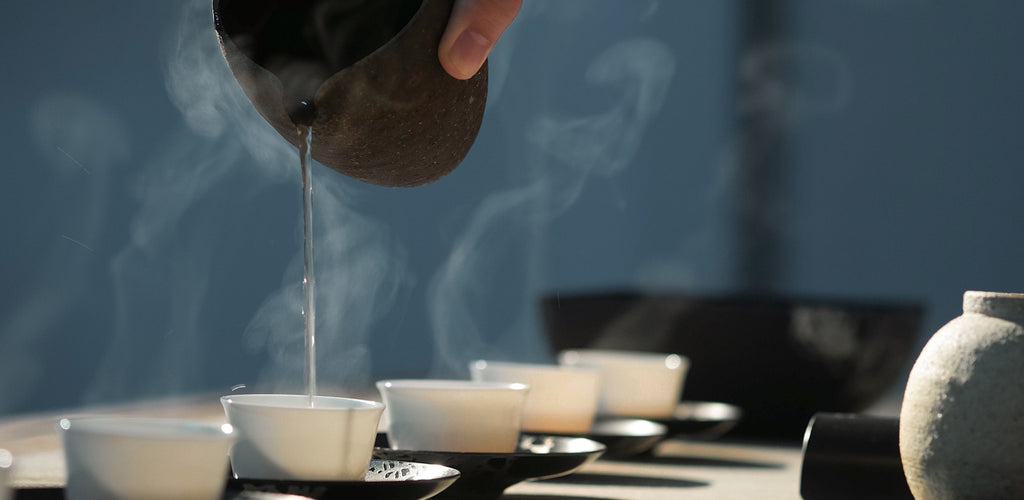 Six out of every ten Australian households will buy organic products in any given year, according to research for Organic Australia. There are two main reasons that Aussies love organic produce; one is because we can be confident these foods and beverages aren't full of nasty chemicals or additives, and the other is the environmental advantages.
Certified organic testing ensures a low-chemical, low-additive product.
As with any agricultural product the production of tea requires some amount of pest control, but in many countries a lack of technology or education can mean that pesticides are used in abundance and in uncontrolled amounts. Organic standards give us a foundation of guidelines for very little to no pesticides, as controlled by regular soil and environmental audits.  
There are various organic regulators, but at Teavision we work to Australian Certified Organic standards because ACO has some of the strictest requirements in the world. We're extremely proud to source tea and spice ingredients that are certified organic – but we also go above and beyond these strict regulations.
Is your supplier testing for pathogens or metal traces?
Organic certification does a brilliant job of verifying a GMO-free, irradiation-free, low-pesticide and sustainable food product, but it does not control product hygiene or how this might relate to health and wellbeing. If a tea picker is ill and fails to wash their hands in the tea field, these pathogens could potentially spread to the tea leaves and into the final tea product – a result that nobody wants. The same goes for potential contaminants, or fungi that can breed from unsuitable moisture levels.
These types of problems are not a likely occurrence with quality suppliers, but where health and safety is concerned it's not worth taking any risks. This is exactly why we put significant time and effort into controlling product hygiene: from working with the right suppliers, to monitoring standards throughout the supply chain, to obtaining certificates of analysis that ensure pathogens are managed within safe parameters. Depending on the specific ingredient, we may conduct any number of organaleptic tests for:
Salmonella
Bacillus cereus
Clostridium perfringens
E.Coli
Mould
Yeast
Ash
Moisture
Metal (lead traces).
In addition, we will often test for the following quality parameters to ensure tea products meet our quality standards:
pH levels
Amino acids
Polyphenols (which relate to antioxidant levels).
At Teavision we also implement our own strict HACCP based program to maintain the quality of the ingredients we supply. This type of program includes seven principles to monitor and maintain quality across the entire supply chain process, including hazard analysis, critical control points, critical limits, critical control monitoring, corrective action, procedures and record keeping. We can conduct further testing on a case-by-case basis to suit your needs, and are actually in the midst of developing our own laboratory facilities here at Teavision HQ to make the quality control process even smoother.
It's a good idea to ask if your current supplier has stringent quality control systems in place so you can be sure you really are receiving the best possible ingredients. If you can't be 100% confident that your ingredients are certified organic, high in quality and meticulously processed, then it's probably time to change your tea supplier.